We deliver ethical communication that really works
As members of the Public Relations Institute of New Zealand we sign a code of ethics. By signing the code of ethics we affirm our commitment to using communications to develop or maintain trusting, productive relationships between our clients and their stakeholders.
We also undertake to promote the views of those we represent to contribute to public debate and informed decision-making.
We balance our role as advocates for individuals or groups with the public interest. We also balance a commitment to promote open communication with the privacy rights of individuals and organisations.
Award-winning and internationally-accredited
Based in Nelson Tasman, WaltersPR is an award-winning, internationally-accredited public relations consultancy that works with many of Australasia's most successful businesses.
Established in 2012, the same year that Jacquie Walters won a coveted Public Relations Institute of New Zealand award for crisis communications, WaltersPR has established a fantastic reputation for service delivery and high standards with 100% of client respondents in its 2018 client survey saying that they rated WaltersPR's service as either very high or high quality and 100% of respondents saying that they received value for money spent.
What does a public relations consultancy do?
We provide counsel to proactively enhance the reputation of organisations and businesses, their people and their products and services. We develop and implement strategic communication plans. We also provide training to ensure that representatives of organisations and businesses engage productively with media and other stakeholders.
Our work encompasses the whole range of public relations services with a particular focus on media relations, internal communications, community relations, social media management and marketing communications.
We are well known for our issue and crisis management work – you can call on us and we will respond quickly and professionally.
Meet the talented team at Walters PR
Jacquie Walters
Principal (APR, MPRINZ, MA)
Key skills: media relations, crisis and issues management, strategic communications planning, writing and editing
Jacquie is a highly experienced and respected public relations professional known for her ability to give measured, calm and strategically pertinent counsel in high-pressure situations.
Her 26-year career in communications spans writing copy for and directing television commercials and corporate communications for an electricity retailer, to wearing steel-capped boots and hardhat as editor of a forestry industry magazine.
Prior to establishing WaltersPR in 2012, Jacquie was in-house Public Relations Consultant at the University of Canterbury, specialising in media and government relations. She advised senior management on issue and crisis communication and took the lead role in the University's media relations in the aftermath of the Canterbury earthquakes. Her work during this period was recognised when Jacquie and her colleagues won a Public Relations Institute of New Zealand Award in 2012.
Since 2012 Jacquie has attracted high-profile and long-standing clients to WaltersPR including Nelson Management Ltd (Nelson Forests), Pic's Peanut Butter, the Nelson Regional Development Agency and the Cawthron Institute. She has a passion for working alongside entrepreneurs as they grow their businesses and is a respected advisor to senior executives and business owners based in Nelson Tasman, around New Zealand, and overseas.
Jacquie is a member of the Public Relations Institute of New Zealand, is accredited in public relations, has an MA in Shakespeare Studies from the Shakespeare Institute, Stratford-upon-Avon (University of Birmingham) and a first class honours degree in English from the University of Canterbury.
Email Jacquie at jacquie@walterspr.co.nz or phone +64 21 073 0454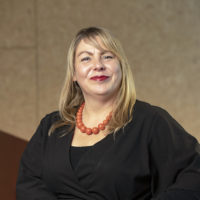 Sandrine Marrassé
Senior Account Manager (BC, DipPh)
Key skills: strategy, stakeholder relationships, media relations, writing, editing and social media
Sandrine joined WaltersPR in 2014 having distinguished herself by achieving outstanding results during her studies towards a Bachelor of Communication in Public Relations from Massey University's School of Communication, Journalism and Marketing, and a Diploma in Photography (with distinction) from Massey University.
Since then the high quality of her work has led to her becoming a director of key accounts and to her being given the crucial role of Senior Account Manager for WaltersPR.
Sandrine works closely with Jacquie to set the strategic direction for client work. Sandrine has the ability to deliver outstanding media relations results and her eye for detail ensures that key client objectives and outcomes are met and exceeded.
With a particular interest in the professional use of social media platforms, Sandrine understands how to build and sustain engaged communities of interest in the online environment.
Her background in hospitality management prior to embarking on her public relations career means that Sandrine brings a keen commercial understanding and a strong grounding in excellent customer service to everything she does.
Sandrine is a member of the Public Relations Institute of New Zealand.
Email Sandrine at sandrine@walterspr.co.nz or phone +64 21 170 6761
Cathie Bell
Associate (BA)
Key skills: media relations, writing, editing, government relations, crisis and issues management
Cathie is an experienced communications professional, with a 30 year-long career in journalism and public sector communications. An award-winning journalist, specialising in politics, trade, and defence writing, Cathie has travelled to war zones around the world, and is now based in Marlborough, where she works to boost economic development and business growth in the region and across the top of the South.
With strengths in relationship building and crisis management, she is a calm, safe pair of hands to help you. A press secretary for successive ministers of agriculture in the Labour-Progressive coalition government headed by Helen Clark, as well as in several government agencies, Cathie has good working relationships with all political parties, across the public sector, and across the primary sector.
Living in the heart of Marlborough's wine country, Cathie has a strong interest in the region's wine industry, with sauvignon blanc being her favourite variety, closely followed by rosé and anything with bubbles. Cathie is also on the Marlborough District Council's sister city committee and is working with Marlborough businesses on potential ventures in Ningxia, China's premium wine-growing region.
Email Cathie at cathie@walterspr.co.nz or phone +64 27 499 8467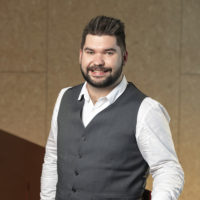 James Kelly
Digital Marketing Associate (BBus, PRINCE2 Practitioner)
Key skills: digital strategy, personae development, social media, anything Google
A self-described 'marketing nerd and innovator', James has an impressive natural affinity for all things digital. James has a Bachelor of Business Studies in Marketing from Massey University, and while working in marketing roles over the past five years, he has invested considerable time into professional development including completing AdWords, Analytics, and mobile advertising certifications for Google.
James has a background in health technology and patient services, as well as experience with a broad range of local and global businesses in the technology, consumer services, investment services, and social enterprise sectors.
Having a broad digital skill set, James is at home developing SEO strategies, completing keyword research, creating personae, conducting digital audits and producing advertising strategies. Outside of strategy, James is able to personally implement associated digital tactics and tasks, from A/B split testing for advertising to optimising websites for SEO and more.
Email James at james@walterspr.co.nz or phone +64 27 721 7408
Joan Gladwyn
Proof Reader and Editor (BSc, MSc)
Key skills: editing and proof reading
Trained as a physicist in England, Joan worked first in industry, then as a physics teacher in the UK, and latterly as Science Outreach Coordinator at the University of Canterbury, having moved to New Zealand in 2003.
Joan's experience in proof reading publications during her time at UC prompted her to train for the Diploma in Proof Reading and Editing at the New Zealand Institute of Business Studies.
Fascinated by words and language, Joan enjoys perfecting manuscripts for her clients, whether on paper or on a web page. For fun she constructs personalised crosswords.
Email Jacquie on jacquie@walterspr.co.nz or phone +64 21 073 0454 to enquire about using Joan's services
Maria Oxnam
Administrator
Key skills: systems and processes, reporting, work flow management
Maria is a friendly and engaging person with an eye for detail and a love of well-functioning systems and processes. She joins WaltersPR after working in roles focused on facilitation and support in the not-for-profit sector and in general administration.
Maria is a busy Mum of two who plays harp. She is known in the Nelson Tasman community for her unstinting service for others.
Email Maria at maria@walterspr.co.nz or phone +64 2041832417